Product Description
About the Under Eye Patch Kit:

   Fast shipping from the United States.
 🌟 Brighten tired eyes - Our specially formulated Vitamin C serum and Dark Spot Corrector works with the microcurrent technology to lighten dark circles under eyes, reduce the appearance of fine lines and crows feet, and brighten the skin for a natural glow. With our product, the under eye circles treatment has been made easy!
⚡ Microcurrent power with great results - Easy to use the treatment system utilizes non-invasive microcurrent to send our specially formulated serums deeper into the skin to reduce dark circles under eyes. Powered by internal microcurrent, the dEpPatch requires no external power source and our reusable under eye patches can be used for up to 8 treatments. Our under eye kit provides the fastest way to reduce dark circles under eyes at home. If you are looking for the best under eye patches for dark circles, then your worries are over! Try our under eye bag patches to see the stunning results.
👩‍⚕️ Trusted by professionals - dEpPatch's under eye patches are trusted and used by skincare professionals.
 TRAVEL vs. DELUXE
Travel Kit comes with mini 10ml serum tubes and one set of under eye patches reusable up to 8x. The travel kit is suitable for those looking to pack their kit for a vacation or for someone. Simply try our serums and microcurrent patches. 
Deluxe Kit comes with full-sized 15ml serums, safely keep the reusable box, and one set of under-eye patches reusable up to 8x. The deluxe kit is good for those who want to use their serums after the life of the patches, or want a little more bang for their buck.  
THE DEPPATCH TECHNOLOGY
Hydrogel: Medical grade hydrogel is anti-bacterial, hypoallergenic, made in the USA and can be used for up to 8 treatments pending on skin condition!
Vitamin C power: The dEpPatch comes with an included, specially formulated 20% Vitamin C Serum and white out cream that pairs with the patch - for a glow that comes from the inside out! 
Microcurrent: Hands-free, non-invasive, internal microcurrent activates when applied to the skin. 
BEST USED FOR
🌙 Reversing the signs of a long night out / no sleep
🌟 Reducing the appearance of dark circles + bags
💎 Tightening and smoothing fine lines + crows feet
REUSABLE • MADE IN THE USA  • DOCTOR TESTED • PARABEN FREE • MEDICAL GRADE HYDROGEL • NO ANIMAL TESTING • NON INVASIVE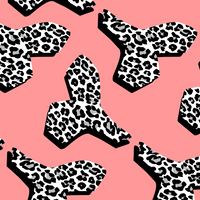 How to Use:
1. Make sure skin is squeaky clean! Remove all makeup, oils, and skin products. 
2. Apply a thin layer of the (included) Vitamin C Serum and allow to dry for one minute
3. Place the dEpPatch under your eye and wait 30 minutes
4. Remove and place back in original packaging 
5. Follow up with the (included) Dark Spot Correcting Cream or your favorite moisturizer!
GUIDE + FAQ